A Cozy and Comfortable Retirement Home for Senior Citizens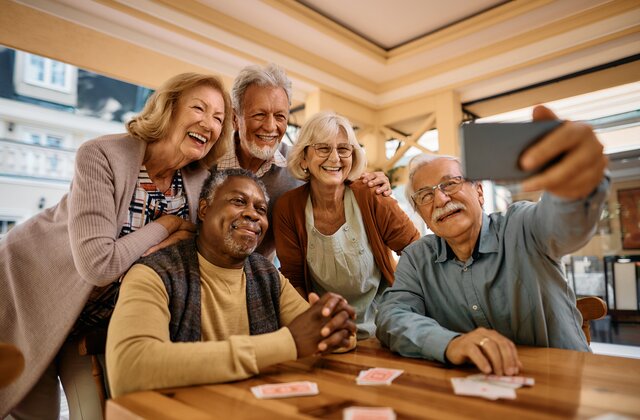 Retirement should be a time of joy and relaxation after years of hard work. As senior citizens enter retirement age, they should be able to enjoy the fruits of their labor with a cozy and comfortable home to spend their golden years. Finding the ideal retirement home can be a daunting task, but there are many factors to consider that can aid in the process. From choosing amenities and services to considering the safety and security of the home and its location, it is important to make an informed decision when selecting the perfect retirement home for your loved one. In this blog post, we will discuss the steps to take to ensure that your senior loved one enjoys a comfortable, safe, and enjoyable retirement home.
Spacious and well-maintained accommodations
At Les Habitations Bordeleau, we strive to provide our residents with a warm and inviting atmosphere that gives them a sense of comfort and security. We understand that providing a safe and comfortable environment is an important part of making our residents feel at home. That's why our accommodations are spacious, well-maintained, and equipped with all the necessary amenities. Our team of dedicated staff members is always available to ensure that our residents' needs are met. We take great pride in providing a warm and cozy atmosphere that our residents can enjoy for years to come.
On-site activities and amenities
At Les Habitations Bordeleau retirement home, we understand how important it is for our senior citizens to stay active, so we offer plenty of on-site activities and amenities to keep them busy. Our activities include daily fitness classes, movie nights, and arts and crafts. Our amenities include a pool, a library, a game room, and a beautiful outdoor patio. We also offer access to local attractions such as shopping malls and parks. Our staff is always available to help ensure our residents have a wonderful experience.
24/7 medical care and supervision
Our retirement home is designed to provide the highest level of care and supervision to our senior citizens. With a staff of trained medical professionals onsite 24 hours a day, 7 days a week, our senior citizens can rest assured that their health and safety are our top priority. From regular check-ups and medication administration to managing chronic conditions and providing emergency care, our medical team is always available to provide our residents with the care they need. We are committed to providing a cozy and comfortable home-like atmosphere while ensuring that our residents are in the best of health and safety at all times.
In conclusion, when it comes to finding a retirement home for senior citizens, it is important to consider the aspects of comfort and coziness. Retirement homes should provide a safe and secure environment for elderly individuals to age in place, while also feeling the warmth and comfort of home. With the right balance of amenities, services, and support, a retirement home can be a great option for senior citizens to enjoy their retirement years in comfort and security.