A Guide to Swimming Pool Maintenance: What you Need to Know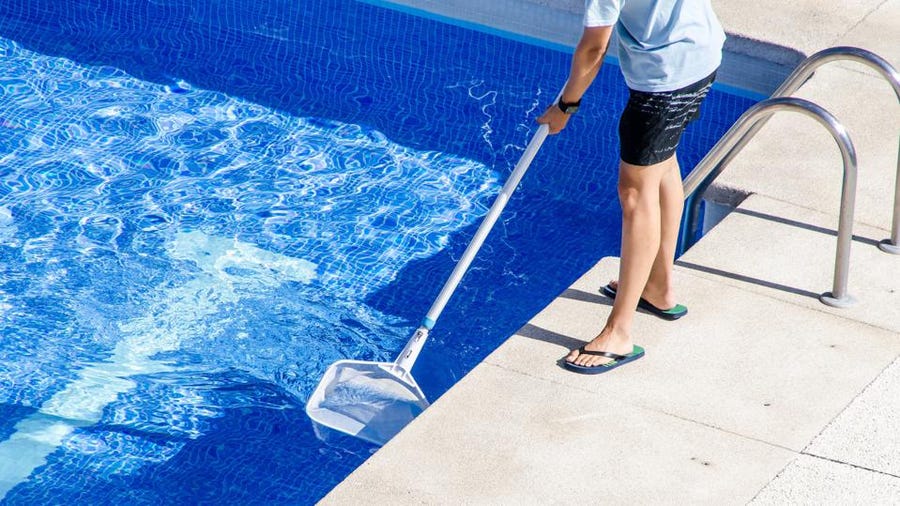 Many would say that the ultimate in luxury living is having your own pool in the back yard and if you have the space and the budget to add a ground-level swimming pool to the property, it is important to understand that pool maintenance is part and parcel of pool ownership.
Weekly Tasks
There is a long list of tasks that need to be carried out every week, including the following:
Check the water level and top up if necessary.
Cleaning out all filters.
Emptying skimmer baskets.
Vacuum cleaning the pool floor.
Brushing the pool walls.
Check pH levels.
Checking pool chemicals.
Balancing the pH
This is a core principle of pool maintenance; the pH level is a balance of alkaline and acidity, with a scale of 0 –14 and the middle number of 7 being neutral, while anything above 7 is alkaline and below 7 is acidic. The perfect reading for a swimming pool is 7.0 to 8.0, while a reading lower than 7 could lead to metals and materials corroding and a reading above 7 can cause scaling. There is affordable pool resurfacing in Perth from an established company, should you wish to replace the surface of the pool.
Handling chemicals
You have to be careful when handling pool chemicals and always store them in the correct containers that are clearly labelled. Always read and follow the instructions and wearing PPE is always a wise move remember to wash your hands after handling chemicals.
A build-up of algae and bacteria is likely to occur, even with regular pool cleaning, we recommend 'pool shocking' treatment. The technical name is super chlorination; the chemical oxidises chlorimides by adding more chlorine than normal. Shocking is a regular process for chlorinated pools; search online for a pool maintenance company and ask them to come and review your pool. They would issue a detailed report on every aspect; pool safety, cleanliness, filtration and pH balance.
The importance of water circulation
It is essential that the pool water circulates; still water stagnates very quickly and in an ideal world, you would have your pool pump on 24/7, however, we understand that costs might be prohibitive, so 12 hours per day would be a good compromise. It is also important to backwash the filter, which involves changing the direction of water flow to remove debris trapped in the filter.
You can have a level of automation with pool maintenance, if you have the budget and this does significantly reduce the amount of time you need to spend on pool maintenance.