Benefits of Studying at an International School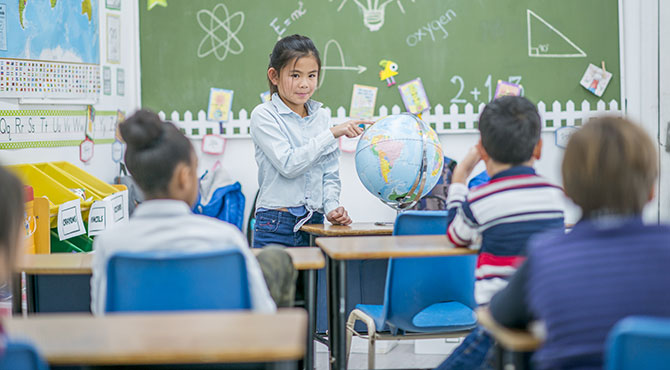 Every parent wants their child to get the best education, but finding the right school is not that easy. Although local schools can be good too, they follow a curriculum that has no global value. It is one of the reasons why an international school is the better choice. Once you get your child enrolled in an international school, you won't have to worry about their education.
Growth of Personality
An international school is a place where cultural differences are celebrated. As a result, children feel more confident about being themselves. Students are provided with an environment where the expression of their unique personality is appreciated. When children can be their true self, they experience personal growth and end up becoming mentally strong citizens of the society. They don't hesitate before making decisions and can also solve their problems easily.
Global Approach
If a child studies in a setting where the focus is only placed on nationalism, they won't be able to think of the whole world as their home. But an international school takes a global approach in its studying method. Students of international schools get exposed to different cultures, which helps them learn how to respect differences. When students get influenced by different cultures, they grow up with a global approach and are able to adapt easily.
International Curriculum
Curriculum offered at an international school is in line with foreign education curriculum. For instance, if an American family is living in Bangkok, they would want their kids to grow up studying English. They can get their kids enrolled in Basis International School Bangkok to give them an opportunity to study the kind of curriculum they would have studied in the United States.
International schools also have an Advanced Placement program that rewards gifted students. Through this program, youngsters who are highly intelligent can take advanced classes and secure their seats in universities easily.
Language Studies
Children are better at learning new languages than adults. But they do need proper guidance to learn a new language. International schools have special language classes to help students who want to learn different languages.
If your child starts learning different languages at an early age, they will get to reap the benefits once they start their professional life. Learning new languages is also highly beneficial for the cognitive development of children. International schools benefit students greatly by teaching them different languages at the same time.