Different Types Of Glazed Partitions You Can Consider Using In Your Workplace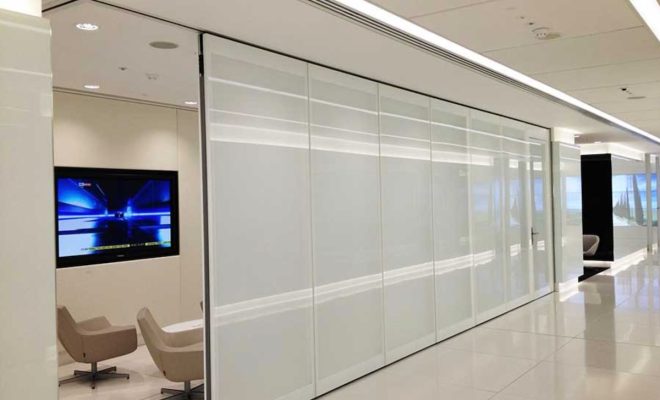 When designing and organising a modern workplace, there are several factors to consider, including functionality, aesthetics, and the overall ambience. One key element that can greatly impact the look and feel of your office space is the choice of partitions. Glazed partitions have gained popularity among the various options available due to their ability to create an open and collaborative environment while providing privacy and soundproofing. In this blog post, we will explore different types of glazed partitions that you can consider using in your workplace.
Full-Height Glazed Partitions
Full-height glazed partitions are an excellent choice if you want to maximise natural light and create an open atmosphere. These partitions extend from the floor to the ceiling, allowing light to flow throughout the space while maintaining privacy. The transparency of these partitions also encourages communication and collaboration among employees, fostering a sense of unity within the workplace.
Frameless Glazed Partitions
Frameless glazed partitions are a popular option for a sleek and minimalist look. These partitions eliminate the need for visible frames, creating a seamless and contemporary appearance. Frameless glazed partitions are particularly well-suited for modern office spaces, where clean lines and a sophisticated aesthetic are desired. The absence of frames also means that there are no obstacles to impede the flow of light and create a sense of spaciousness.
Single Glazed Partitions
Single-glazed partitions provide a balance between openness and privacy. They have a single layer of glass, which offers a certain level of soundproofing while maintaining visual connectivity. Single-glazed partitions are versatile and can be used in various workplace areas, such as meeting rooms, private offices, or breakout areas. They are available in different designs and can be customized with frosting or manifestation to add privacy and branding elements.
Double Glazed Partitions
Double-glazed partitioning is an ideal choice if acoustic performance is a priority for your workplace. These partitions consist of two layers of glass with an air cavity in between, significantly reducing noise transmission. Double-glazed partitions are particularly beneficial in areas where confidential conversations or focused work occur, as they provide high sound insulation. They also allow natural light to pass through, creating a bright and pleasant environment.
Switchable Glazed Partitions
Switchable glazed partitions are an innovative solution for areas requiring flexibility and instant privacy. These partitions feature glass panels that you can electronically control to change from transparent to opaque at the touch of a button. It allows you to transform an open space into a private meeting room or create temporary privacy when needed. Switchable glazed partitions offer your workplace a modern and high-tech feel while ensuring versatility and adaptability.
Glazed partitions offer a wide range of options for designing a modern workplace that balances openness, privacy, and functionality. Whether you prefer a fully transparent and collaborative environment or require enhanced soundproofing and privacy, there is a glazed partition solution to suit your needs. Incorporating these partitions into your office design allows you to create a space that promotes communication, productivity, and a positive working environment. Consult a professional office design specialist to explore the different types of glazed partitions and find the best fit for your workplace.