Different Ways To Insulate Your Commercial Building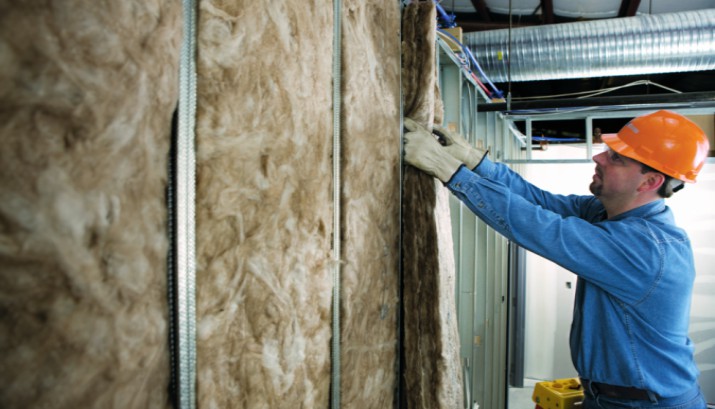 Insulating your commercial building is essential for keeping it energy-efficient and comfortable for employees and customers. Proper insulation can significantly reduce energy costs, increase thermal comfort, and improve indoor air quality. There are several ways to insulate your commercial building; below, you can see some of the most common ones that may suit your commercial space.
Spray Foam Insulation
Spray foam insulation is a popular choice for commercial buildings because it is easy to install and provides excellent thermal insulation. Spray foam insulation is made of polyurethane and is applied using a special spraying tool. The foam expands and hardens, creating an airtight seal that stops draughts and moisture. Spray foam insulation is ideal for insulating walls, ceilings, and roofs, and it is a quick and easy way to insulate your space effectively.
Insulation Boards
When looking for an insulation material that performs highly, PIR insulation boards are one of the most efficient insulations you can use. These boards are made with polyisocyanurate, a type of plastic typically in the form of foam. It is an excellent material for insulating commercial spaces, and it can significantly help you reduce the property's energy usage and bills. These boards are quick and easy to install, and when you combine them with other forms of insulation, such as cellulose spray insulation, it can keep the building comfortable, whatever the weather does outside.
Cellulose Insulation
Cellulose insulation is made of recycled newspaper and treated with fire-retardant chemicals, making it perfect for commercial properties. It is blown into walls, attics, and ceilings using a special machine, and it is an eco-friendly option that is great for those looking to reduce their environmental impact. It is also good insulation for hard-to-reach areas, such as wall cavities and attics, and spaces can be sprayed quickly when a professional does the job.
Radiant Barrier Insulation
Radiant barrier insulation is a type of insulation that you typically install in the attic or roof. It is made of a thin layer of reflective material which reflects heat in the building, preventing heat loss and transfer and keeping it warm. Radiant barrier insulation can significantly reduce heat gain in the summer, making your facility more energy-efficient, meaning you have to use the air conditioning less. It is common to see this used widely in commercial properties to help insulate them efficiently.
Reflective Insulation
Reflective insulation is similar to radiant barrier insulation, but you install it on walls, floors, and ceilings. Reflective insulation is made of a layer of reflective material, usually aluminium, that reflects heat into the building and can significantly affect the ambient temperature. Reflective insulation is ideal for hot climates where keeping the building cool is a priority, and using it can also help reduce your energy consumption and utility bills.
Insulated Concrete Forms
Insulated concrete forms are a type of insulation that is used in the construction of new buildings. The forms are made of foam blocks or panels filled with concrete. The foam blocks provide excellent insulation and can help reduce energy costs. Insulated concrete forms are also great for soundproofing and can provide additional protection against extreme weather. They are a cost-effective solution, making them popular for use in many commercial building projects.