Doing Everyday Tasks: How to help kids develop fine motor skills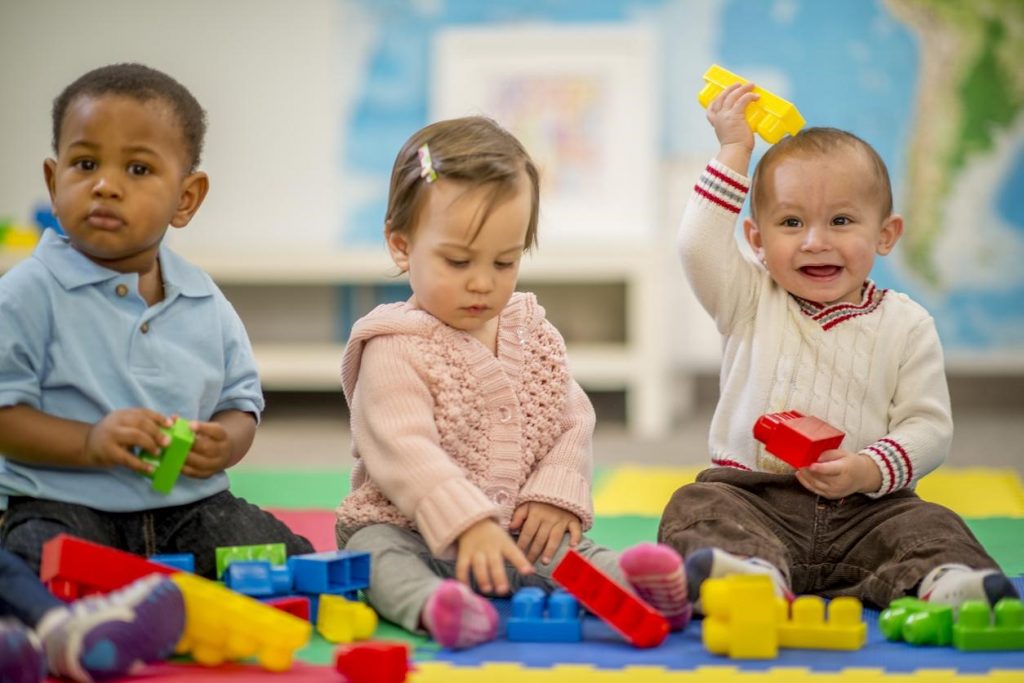 It's inconceivable that we could go through even a single hour of our day, without performing some task – dialing a phone, zipping-up our jackets, opening a bottle of pop, tying our shoe laces, sipping coffee, or writing a note. It takes dexterity to do some of that. And while we, as adults, take those tasks for granted, young kids attending child care in Gaithersburg MD must learn to do them from scratch. And they do that by developing their fine motor skills.
Understanding Fine Motor Skills
At a very high-level, fine motor skills express a level of hand-to-eye coordination. These skills relate to actions conducted as a result of coordination between a child's fingers, wrists, and hands, in concert with their eyes. A high level of hand-eye-coordination allows a child to perform everyday tasks, like those highlighted earlier, flawlessly.
Through carefully crafted exercises and activities, staff at a Rockville day care center help young children develop their fine motor skills. Without such intervention, children can feel impeded when performing tasks such as writing, drawing, turning a page in their books, or using a computer. They'd also struggle with grooming, or serving themselves at meal time.
Developing Fine Motor Skills
Like every other muscle in the body that needs development, kids must exercise the muscles controlling their fine motor skills to perform daily tasks. While most kids start developing these muscles at a young age, early child hood educators encourage targeted activities to speed-up that development.
Kids enrolled at child care in Rockville MD participate in various age-appropriate, individual and group activities, that hone their fine motor skills. These include tasks that involve pressing, holding, grasping, and the movement and placement of objects. Some tasks that teachers and educators might have young kids perform include:
Doing the buttons of their jackets and coats
Putting plastic straws through juice boxes
Opening and closing the tops of pop bottles and snack boxes
Performing supervised exercises of cutting (using plastic or non-pointed scissors) shapes and pasting them into scrap books
Opening plastic zip-loc bags, placing objects into them, and then closing the bags. An object-retrieval exercise may also follow
Though trained child care professionals continually supervise all these activities in a day care setting, these are safe activities to also perform at home. Not only will they help a child develop fine motor skills, but the activities also serve as a great bonding opportunity between parents and children.
Having Fun
Any chore involving the use of hands, fingers and wrists can aid in fine motor skills development. However, childhood care specialists at daycare in Rockville take extra care to not make those tasks seem like "chores". Parents at home too can do the same. Introduce an array of games and toys into your routine – like carving out time to play video games, or getting kids to do puzzles on the refrigerator, using magnetic pieces to stick to finish a picture.
Painting, drawing, coloring, and sketching activities are also fun ways to help children build their fine motor skills. As always, though, make sure you use safe materials – blunt objects, and chemical-free paints and crayons – during your play sessions.