Long Term Care Vs. Short Term Care for Elderly 
Skilled nursing home like Mitchell-Hollingsworth in Florence, AL is designed exclusively to take long-term care of senior citizens. The facility caters to senior citizen's diverse medical needs including chronic medical conditions, knee replacement recovery, wound care or physical therapy, etc.
The stay at the nursing home can be either long term or short term. Let's understand the difference between long term care and short term care.
Long term caregiving
Indefinite skilled nursing services
It is perfect for elderly or others struggling with progressive or chronic medical issues like permanent disability, Parkinson's disease, debilitating stroke, or dementia.
When care level exceeds that of what family members can offer to their loved ones on their own indefinite nursing service is crucial.
The skilled nursing home has 24/7 medical professionals trained to handle sudden health issues to resident patients.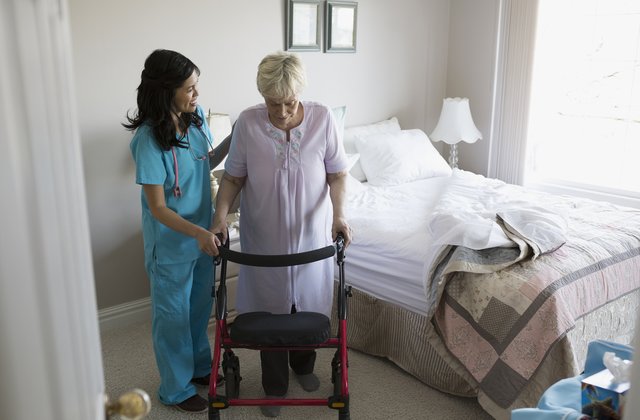 Comprehensive treatment
Lonwg term caregiving involves personal and therapeutic care for the elderly with mental and physical conditions, which constrain their capacity to function independently.
Besides addressing medical needs, the skilled nursing home has staff that can help with custodial care like getting in/out of bed & chair, eating, and personal hygiene.
Rehab services like occupational and physical therapy are offered to long term residents to help them get relieved from the discomfort and pain.
Efforts are made to enhance their functionality and mobility as much as they can.
Includes different amenities
Long term caregiving means the patient spends years at the nursing home, so a variety of amenities are made available.
It includes salon services, social activities, financial management, supportive services [manage emotional and psychological needs] and local transportation services.
Short term caregiving
Temporary care
Short term caregiving is temporary rehab post-surgery, illness, injury, or other medical conditions, which is anticipated to heal.
The nursing services last for some weeks or months depending on condition severity.
Goal-oriented
Short term caregiving is aimed to treat seniors with a goal that they return home soon.
Tailored physical therapy is given for pain relief, restore functions and improve health, which can be sustained back home.
Patients undergo occupational therapy, where they are equipped with crucial skills of taking proper self-care like cooking, personal hygiene, and dressing.
Medical & custodial services
Besides wound care, administering medicines, and rehab services like occupational, speech, and physical therapy the nursing home offers custodial care.
Professional nurses help patients with bathing, dressing, eating, mobility and using the washroom until recovery.
Short- or long-term care doesn't matter but makes sure to visit your elderly member often at the nursing facility and watch for any issues in care. They feel safe when their loved ones are around them.