Muslin Cloth as a Nursing Aid: Supporting Breastfeeding Mothers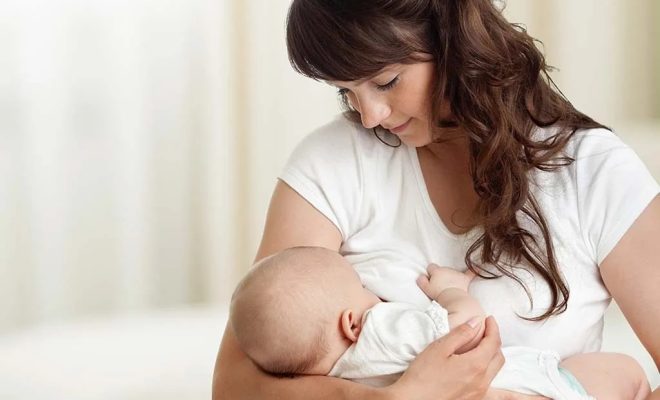 Breastfeeding is a beautiful and natural way to nourish your baby, but it can also present some challenges. From achieving a proper latch to managing milk flow, mothers often seek various tools to ease the breastfeeding journey.
One such tool that has gained popularity among breastfeeding mothers is the humble muslin cloth. In this article, we will explore how muslin cloth can be a valuable nursing aid, offering support and solutions to common breastfeeding issues.
The Versatility of Muslin Cloth
Muslin cloth is well-known for its versatility, and it's not limited to swaddling your baby. Breastfeeding mothers have discovered numerous ways to use muslin cloth to their advantage.
Soft and Gentle Bib
One of the primary challenges breastfeeding mothers face is managing milk dribbles and unexpected letdowns. Muslin cloth can serve as an excellent bib to catch any stray drops of milk. Simply drape it over your shoulder or tuck it into your bra to keep both you and your baby dry.
Comfortable Nursing Cover
For mothers who prefer a bit more privacy when breastfeeding in public, muslin cloth can serve as a comfortable and breathable nursing cover. The lightweight, gauzy fabric allows for airflow while ensuring discretion during feedings. You can drape it over your shoulder and baby, creating a cozy little nook for feeding.
Promoting Proper Latch
A good latch is essential for successful breastfeeding, as it ensures your baby can efficiently transfer milk while preventing nipple pain and discomfort. Muslin cloth can help in achieving and maintaining a proper latch.
Nipple Shield Alternative
In some cases, mothers may use nipple shields to help their baby latch correctly. Muslin cloth can offer a more natural and gentle alternative. You can fold the muslin cloth and place it under your breast to lift it slightly, making it easier for your baby to latch onto the areola and nipple.
Nipple Protection
If your nipples are sore or sensitive, muslin cloth can provide a layer of protection. Before breastfeeding, gently place a piece of muslin cloth over your nipple to reduce friction and irritation. This simple technique can help alleviate discomfort during feeding.
Managing Milk Flow
Some mothers experience a fast milk flow, which can be overwhelming for their baby. Muslin cloth can help manage the flow, ensuring a smoother breastfeeding experience.
Milk Flow Regulator
To slow down a fast milk flow, you can use a muslin cloth as a flow regulator. Fold it into a strip and place it under your breast before nursing. The muslin cloth can act as a barrier, allowing your baby to control the flow more easily.
Burp Cloth for Feeding
During or after a feeding session, your baby may need to burp. Muslin cloth, doubling as a burp cloth, can be placed over your shoulder to catch any milk or spit-up. This prevents milk from flowing back and keeps both you and your baby clean and comfortable.
Soothing Aid
Muslin cloth can be a soothing aid for both you and your baby during the breastfeeding journey.
Gentle Teether
As your baby grows, they may begin teething. Muslin cloth can be dampened and placed in the freezer to create a soothing teething cloth. Your baby can chew on it to alleviate discomfort, making the breastfeeding experience more pleasant for both of you.
Stress Relief for Mothers
Breastfeeding can be stressful, especially when you face difficulties. Holding a soft, comforting muslin cloth can provide stress relief and a sense of security for mothers. It's a simple yet effective way to help you relax during breastfeeding sessions.
Hygienic Option
Maintaining hygiene during breastfeeding is crucial for both you and your baby. Muslin cloth can be a hygienic choice in various situations.
Wiping and Cleaning
Spills and messes are common during breastfeeding, and muslin cloth is excellent for wiping and cleaning. Keep a stack of clean muslin cloths within reach to handle any accidental spills or dribbles.
Easy to Clean
Muslin cloth is easy to clean and maintain. Simply toss it in the washing machine with your baby's other clothing and essentials. It dries quickly, ensuring you always have a fresh and clean cloth on hand.
Eco-Friendly Option
For environmentally conscious mothers, muslin cloth is an eco-friendly choice. Unlike disposable nursing pads or covers, muslin cloth can be reused and washed, reducing waste and contributing to a greener planet.
Conclusion
Muslin cloth is more than just a swaddle; it's a versatile and valuable nursing aid for breastfeeding mothers. From promoting a proper latch to managing milk flow and offering comfort and support, muslin cloth can be an essential tool in your breastfeeding journey.
With its multiple uses and eco-friendly nature, it's clear why muslin cloth has become a beloved companion for mothers striving to provide the best for their babies while ensuring their own comfort and convenience.