Office Partitions You Can Use In Your Workplace Design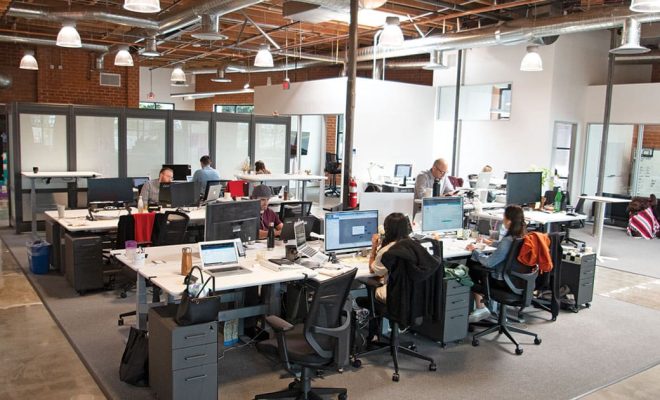 In today's modern workplace, creating an environment that fosters productivity and collaboration is crucial. One effective way to achieve this is by incorporating office partitions into your workplace design. These partitions provide privacy and sound insulation, flexibility, and aesthetic appeal. In this article, we will explore some office partition options that you can consider for your workplace design.
Glass Partitions
Glass partitions are a popular choice for many modern offices looking for a fantastic-looing and functional form of office partitioning. They offer a sleek and contemporary look while allowing natural light to flow throughout the space. Glass partitions create a sense of openness and transparency, making the office feel more spacious. Additionally, they provide visual privacy without sacrificing the benefits of a collaborative environment.
Modular Partitions
Modular partitions are versatile and highly customizable. They are made up of individual panels that you can easily reconfigure to adapt to changing needs. These partitions are ideal for dynamic work environments where flexibility is key. With modular office partitions, you can create private offices, meeting rooms, or open, collaborative spaces, depending on your requirements.
Acoustic Partitions
In open-plan offices, noise can be a significant distraction that hampers productivity. Acoustic partitions are designed to absorb sound and reduce noise transmission, creating quieter and more focused work areas. They come in various materials, including fabric-covered panels and sound-absorbing materials, effectively minimizing noise distractions, and improving overall productivity.
Folding Partitions
Folding partitions are an excellent solution if you need to divide a large space into smaller areas or create multifunctional rooms. You can fold or unfold these partitions to create temporary walls as needed. Folding partitions are common in conference rooms, training areas, or flexible workspaces where adaptability is essential.
Plant Partitions
Integrating nature into the workplace has become increasingly popular in recent years. Plant partitions combine greenery with office dividers, creating a calming and visually appealing environment. These partitions provide a sense of privacy, improve air quality, and contribute to employee well-being. Plant partitions can be designed with various plant species and tailored to suit different aesthetic preferences.
Sliding Partitions
Sliding partitions offer the benefits of both open and closed spaces. Depending on the moment's needs, they can be easily opened or closed to create private meeting areas or open, collaborative spaces. Sliding partitions are particularly useful in larger open-plan offices where different teams or departments may require varying levels of privacy.
Wood Partitions
Wood partitions are an excellent choice for a more traditional and warm aesthetic. Wood adds a touch of elegance and sophistication to any office space. You can customise these partitions to match existing decor, and they can be designed with various finishes, textures, and patterns, providing a unique and timeless look.
When considering office partitions for your workplace design, assessing your specific needs and objectives is essential. You will need to consider factors such as budget, desired level of privacy, noise considerations, and aesthetic preferences. Working with an experienced office design professional can help you determine the most suitable partition options for your workspace. Office partitions offer numerous benefits when it comes to workplace design. Incorporating these partitions into your office design can transform the space, creating a more functional, collaborative, and aesthetically pleasing environment for your employees.