Reasons Why Karndean Is An Excellent Choice For Flooring In Your Gloucester Property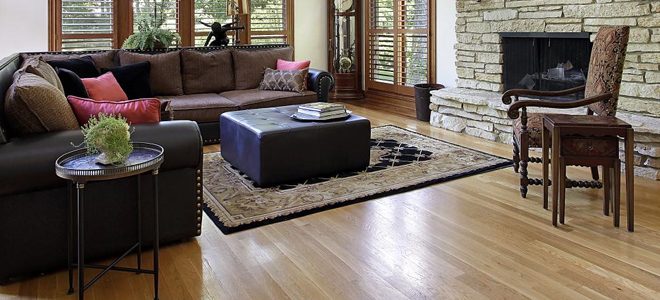 When it comes to flooring options for your Gloucester property, there's an array of choices available, each with unique advantages. However, one option stands out as an exceptional choice for homeowners seeking a perfect blend of style, durability, and practicality – Karndean flooring. Renowned for its high-quality luxury vinyl tiles (LVT), Karndean has become a popular flooring solution for many households across the UK. In this article, we will explore why Karndean is an excellent choice for flooring in your Gloucester property.
Comfort & Warmth
While many people associate hard flooring with a cold and uncomfortable surface, Karndean flooring defies this perception. Thanks to its innovative construction and advanced technology, Karndean offers a comfortable and warm underfoot feel, creating a welcoming ambience throughout your home. It makes it particularly appealing for bedrooms and living spaces where comfort and cosiness are essential.
Low Maintenance
Keeping your Gloucester property's flooring in top condition should not become a tedious chore. With Karndean flooring, maintenance is a breeze. Its water-resistant properties make it easy to clean, requiring only regular sweeping and occasional mopping to keep it looking pristine. Unlike natural materials like hardwood, Karndean does not need refinishing, sanding, or resealing, saving you time and money in the long run.
An Eco-Friendly Choice
If environmental sustainability is a priority for you, Karndean flooring is an excellent eco-friendly option. Karndean is committed to responsible sourcing and manufacturing processes, ensuring its products meet high environmental standards. Additionally, Karndean's LVT is designed for longevity, which reduces the need for replacements, ultimately reducing waste.
Aesthetics & Versatility
One of the primary reasons to consider Karndean flooring in Gloucester is its exceptional aesthetics and versatility. Karndean offers an extensive range of designs, patterns, and finishes that effortlessly mimic the appearance of natural materials such as hardwood, stone, and ceramic tiles. Whether you desire the classic elegance of oak flooring, the rustic charm of slate, or the modern appeal of marble, Karndean has options to suit every taste and interior design theme. With its wide variety of styles, you can easily find the perfect match to complement your Gloucester property's décor.
Durability & Longevity
When investing in flooring for your home, durability is a crucial factor to consider. Karndean flooring is renowned for its exceptional strength and resilience, making it an ideal choice for high-traffic areas in your Gloucester property. The robust wear layers on Karndean tiles protect against scratches, scuffs, and stains, ensuring the flooring maintains its pristine appearance for years to come. Moreover, Karndean's LVT is designed to withstand moisture, making it suitable for bathrooms, kitchens, and other areas prone to spills and humidity.
Easy Installation
Installing flooring can be time-consuming, but Karndean flooring offers a quicker and more straightforward installation compared to some traditional flooring options. Professional installers can expertly lay down the luxury vinyl tiles, allowing you to enjoy your stunning new flooring in your Gloucester property in no time. Before you know it, your property will be transformed and look fantastic with the new flooring you have installed.