Reclaiming Your Smile: A Comprehensive Guide To Periodontal Disease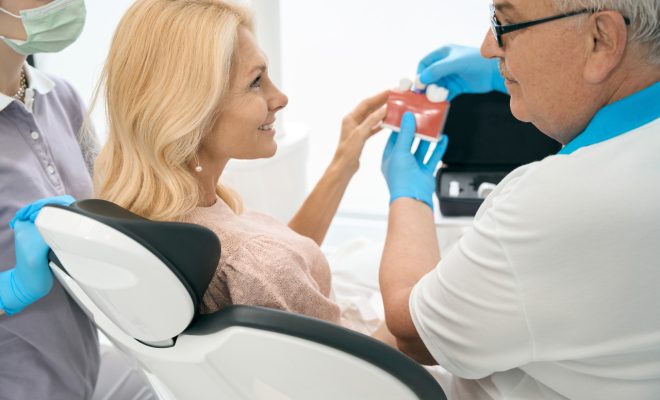 Your periodontium plays a vital role in the oral cavity since it supports your teeth and provides anchorage. It comprises the periodontal ligament (PDL), cementum, gums, and bone. Any disease or damage to any of the components can lead to an array of symptoms, negatively impacting your oral health. Periodontal disease is one such common dental problem that initially targets your gums but can even spread to your jawbone. 
Maryville, TN dental services use modern technology and innovative techniques to offer a comprehensive range of treatments for periodontal disease. This enables an overall improvement in your oral health. 
Understanding periodontal disease and its causes
Periodontal or gum disease is a common inflammatory condition of your oral cavity that affects the periodontium. It is often preceded by gingivitis, which is a bacterial infection of the gums. Periodontal disease is a progressive condition that is usually reversible in the early stage. But, if not treated promptly, it eventually leads to the destruction of the connective tissue and the jawbone. 
Cause 
Plaque and bacteria are the common culprits that lead to periodontal disease. 

Plaque is a thin sticky film that forms on your tooth surface and can be easily removed through brushing and flossing.

Failure to do so leads to increased plaque accumulation that can create a favorable environment for bacterial infiltration. 

Bacteria release harmful toxins and acids that cause an inflammatory response in your body, damaging the gums and the other tooth-supporting structures. 
Risk factors
Periodontal disease can occur even if you practice good oral hygiene practices due to certain risk factors. These include:
Genetic predisposition

Hormonal changes as seen in puberty, pregnancy, and menopause

Stress

Smoking and tobacco use 

Certain medications like antihypertensives or immunosuppressants

Malaligned teeth

Certain autoimmune conditions like lupus

A compromised immune system, as seen in AIDs
Types 
Chronic periodontitis

Aggressive periodontitis 

Necrotizing periodontitis

Periodontitis caused by systemic diseases
Clinical manifestations of periodontal disease 
Periodontal disease presents with a few striking features that can effectively aid in its diagnosis:
Red or purple gums

Swollen, bleeding gums

Soreness and tenderness

Receding gums 

The tooth appears small due to gingival overgrowth or long due to gum recession

Halitosis (bad breath)

Malocclusion 

Loose teeth 
Effective management of periodontal disease 
Treatment depends on the severity of the condition, and your dentist would recommend the following options:
Non-surgical approach
Scaling 

Root planing

Oral antibiotics

Antimicrobial mouth rinses

Tissue regeneration 
Surgical approach
Pocket reduction surgery 

Gum grafting

Bone grafting

Dental implants
Conclusion
Periodontal disease is common and reversible if detected early. Know the signs of gum disease to seek timely dental care to enhance your oral health and well-being.