Relationship Lacking Sexual Desire? What To Do Next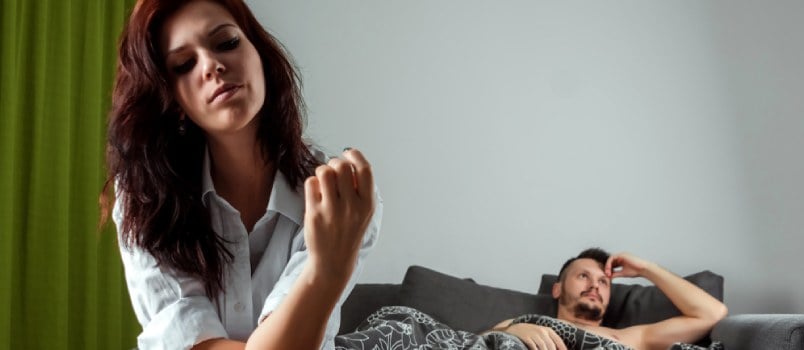 Lack of sexual desire is a common problem. This problem is often the result of incompatibility of needs between partners, which can lead to an inability to experience the arousal and emotional satisfaction that sexual activity should bring. In order to overcome this problem, couples should prioritize sexual activities and encourage mutually rewarding foreplay.
The good news is that there are several treatments for lack of libido. Changing medication or improving chronic medical conditions can help to increase a person's libido. In some cases, relationship counseling may be necessary, as well. Talking with a physician is the best way to determine the best treatment for your symptoms.
Many psychological factors, such as depression, can affect a person's sex drive. Other factors may contribute to a reduced desire, including relationship issues, poor communication, unresolved conflicts, or mistrust. In addition, some medications may decrease sex drive and lead to personal distress.
There are several different types of HSDD. The condition can be situational or generalized. A person's libido may decrease due to various factors, such as increased stress, insecurity, or low self-esteem. The condition can also be caused by a woman's pregnancy, menstrual cycles, and hormonal fluctuations. When a person experiences a decrease in libido, it can be a very frustrating and discouraging time. While this condition is hard to live with, treatment can be effective.
Sexual desire is often directly related to the satisfaction of a relationship. However, libido can also be affected by feelings of shame. Many people who experience sexual shame may find it difficult to express themselves and have satisfying sex. Sexual desire is a key component in the satisfaction of a relationship and a healthy sex life.
Many prescription medications are available to treat low libido. Two medications approved by the FDA for premenopausal women are flibanserin (Addyi) and bremelanotide (Vyleesi). However, there are other off-label therapies for this condition. Some women experience pain during sex, which can also affect libido. So, it is essential to seek out a physician who can diagnose and treat low libido.
Lack of desire in women can also affect interpersonal relationships, leading to high personal stress. Fortunately, treatment for HSDD can be tailored to the individual patient, addressing both psychological and social aspects of the condition. Many treatments for this disorder aim to identify the cause of low desire and the underlying conditions.
While HSDD affects women of all ages, it is more common in women than in men. It is often accompanied by other dysfunctions, such as post-traumatic stress disorder (PTSD) or sexual abuse. Nevertheless, it is important to distinguish a woman with low desire from a woman suffering from other disorders that may be contributing to the problem.
Lack of sexual desire is one of the most common problems among women. The Association of Reproductive Health Professionals reports that more than thirty percent of women report having no interest in sex. It can be caused by a number of factors, but the most common cause is not known.
A woman's libido can be affected by various factors, including menopause, medication use, stress, and body image. If you have low libido, it's important to seek medical advice. In some cases, a men's health clinic can prescribe medication, and in other cases, relationship counseling may be needed.
Psychotherapy can help to treat a woman's lack of sexual desire. Cognitive therapy focuses on altering the irrational beliefs and behaviors that inhibit sexual desire. A systemic approach is also useful, as it helps identify problems in the relationship that inhibit sexual drive. The therapist and the client can create a list of coping statements for the client to use when he or she experiences negative feelings or emotions.
An emotional factor that can contribute to a woman's lack of sex drive is depression. Depression and anxiety reduce one's ability to respond to genital arousal. It is important to understand that libido, arousal, and sexual pleasure are closely linked. Any problem in any of these three factors can lead to a cycle of sexual dysfunction. This can damage self-image and relationships.
A person's level of desire varies from one person to another. For some women, it is higher than others. For others, it is low. In some cases, it is so severe that it interferes with their ability to have a sexual relationship. In some cases, low libido is the result of a hormonal imbalance in the body.
Low libido affects women of all ages and is often a symptom of a broader problem. In some cases, it can be the result of a life crisis, low self-esteem, or increased stress. In women, low sexual desire is associated with a comorbid condition called hypoactive sexual desire disorder (HSDD). However, a woman suffering from HSDD should not panic because there is help available.
The symptoms of lack of desire may be caused by other disorders, such as PTSD or a faulty hormone balance. The right assessment is essential to determine the cause of the problem. A woman suffering from PTSD, for example, should not be prescribed medication for lack of desire. Instead, she should be diagnosed and treated accordingly.
Other psychological factors that can influence a woman's libido include a poor relationship or unresolved conflict. In addition, too much alcohol and street drugs can affect her sex drive. Additionally, smoking reduces blood flow and dulls arousal. Women may also suffer from low sex drive due to surgeries related to the breasts or genital tract. Lastly, fatigue is another common cause.
An asexual person may want to discuss their lack of sexual desire with their romantic partners, close friends, or family members. Regardless of whether the person is an open-minded person, it's important to be open about their feelings.