Peyronie's Disease and Fighting Erectile Dysfunction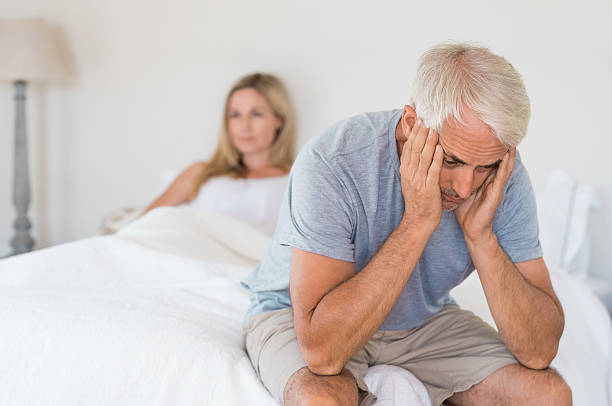 Medical specialists can help with ED through a number of treatments. Depending on the specific cause, a doctor may prescribe oral medications or perform injections to relieve symptoms. In some cases, a specialist may refer the patient to a psychologist to address issues related to performance anxiety or depression. Each type of treatment has its pros and cons. To learn more about the different treatment options for ED, read below. Erectile Dysfunction causes many men to be unhappy and depressed.
An ER doctor may suspect that your condition is due to an underlying health issue. A complete blood count will detect anemia, a condition characterized by low red blood cell count. Anemia can cause symptoms such as fatigue, impotence, and difficulty achieving an erection. Anemia can also be caused by a number of other conditions. For example, anemia can also be caused by a lack of testosterone.
In addition to being embarrassing about having a problem with erections, a man may feel ashamed to seek medical attention. Moreover, he may not seek treatment for his problem, which may delay the diagnosis of serious underlying medical conditions. ED is often a symptom of a more serious problem such as coronary disease. When diagnosed in its early stages, a doctor can recommend treatments that fix underlying medical issues and improve circulatory health.
The aim of a guideline is to provide a clinical strategy for the treatment of erectile dysfunction. A shared decision-making process is the cornerstone of care. A patient should be informed of the full range of treatment options available and its potential risks and benefits. A clinician should carefully consider the patient's medical history, age, and underlying health problems before making a treatment decision. The patient and his partner should fully understand the risks and benefits of each treatment.
There are many risk factors for erectile dysfunction, including diabetes mellitus, age, dyslipidemia, hypertension, and psychotropic drugs. The condition must be evaluated by a physician with a thorough history, physical examination, and assessment of the endocrine and psychological causes. Treatment options should focus on lifestyle and behavioral modifications, nutritional counseling, and drug optimization. In the case of erectile dysfunction, oral PDE5 inhibitors are usually the first line of treatment and are safe for most patients.
Injection therapy is a nonsurgical treatment for erectile dysfunction and has a range of potential side effects. This method can treat nerve, blood vessel, or psychological problems that lead to erection problems. A tiny amount of medicine is injected into the penis side to relax the blood vessels. A doctor may recommend this treatment option for patients with cardiovascular disease. The side effects of injection therapy include dizziness, high blood pressure, and pain. Patients should consult a doctor if they experience a prolonged erection or if they feel it is causing discomfort.
Although occasional erectile dysfunction can be completely normal, prolonged or persistent problems can be signs of a more serious medical condition. If you are experiencing ongoing problems, a doctor from men's wellness clinic called Proactive Men's Medical Center can evaluate your symptoms and diagnose any underlying causes. Stress, anxiety, and a sense of self-consciousness can contribute to erectile dysfunction. Alcohol and drugs are also considered to be risk factors. In some cases, vascular disease may be the underlying cause.
A doctor can diagnose ED by asking about any sexual dysfunction or medication use. Other questions may include health history, sex history, or pelvic surgery. The symptoms of ED will also be determined based on sexual desire and climax. The doctor will also look at symptoms like painful erections and erectile disfunction to determine the cause of the condition. In some cases, there may be a more serious underlying medical condition.
Medical specialists may prescribe various types of medications to treat ED. In some cases, a man may be prescribed oral medications or a specialized test. For some men, lifestyle changes and exercises are sufficient. For others, a doctor may recommend a psychological approach. While ED-related depression is very common, it can be treated. There are many options, including medical tests, pills, and dietary supplements. Some men may need to see a specialist for psychological treatment as well.
Other causes of erectile dysfunction include neurological and vascular disorders. A stroke can damage nerves supplying the penis. Diabetes, Peyronie's disease, and a variety of psychological conditions may also contribute to ED. Sexual trauma or chronic illnesses may also contribute to the problem. However, some patients may not respond to medications, despite their desire to experience sexual intercourse. Erectile Dysfunction is a serious condition that should be treated.
Although erectile dysfunction is more common in older men, it can affect men of any age. In addition to the loss of sexual energy, men may also experience less intense orgasms and ejaculate at a lower rate. Recovery time may also increase, and treatment is essential if it persists. However, treatment for erectile dysfunction is not a cure for aging. A doctor can diagnose the condition and suggest the right treatment.
In addition to psychological causes, ED can be the result of an underlying physical illness. A doctor can investigate whether a man has any underlying medical condition. Symptomatic erectile dysfunction can occur in men with heart disease, lungs, liver, or lungs. Certain medications, such as diuretics, may interfere with nerve impulses or blood flow in the penis. Other factors such as stress or personal relationship issues may also lead to erectile dysfunction.
Diabetes mellitus, increasing age, dyslipidemia, and hypertension are risk factors for erectile dysfunction. Psychotropic medications may also cause erectile dysfunction. A proper evaluation will include a thorough history and physical examination to rule out endocrine causes. Behavioral changes such as nutrition counseling are often successful for patients who have erectile dysfunction. Although treatment for erectile dysfunction should be based on a patient's medical history, oral PDE5 inhibitors are also effective and safe for those with selected erectile dysfunction.
A recent study by anthropologists examined common treatments for ED and concluded that ED is often a normal part of aging. It was found that many Mexican men did not see their decreasing erectile function as a biological pathology. Instead, they saw it as a sign of socially acceptable aging. Many of these men pursued sex outside of the marriage sphere. In some cases, this facilitated their infidelity.