Is It Legal To Be Buried At Sea?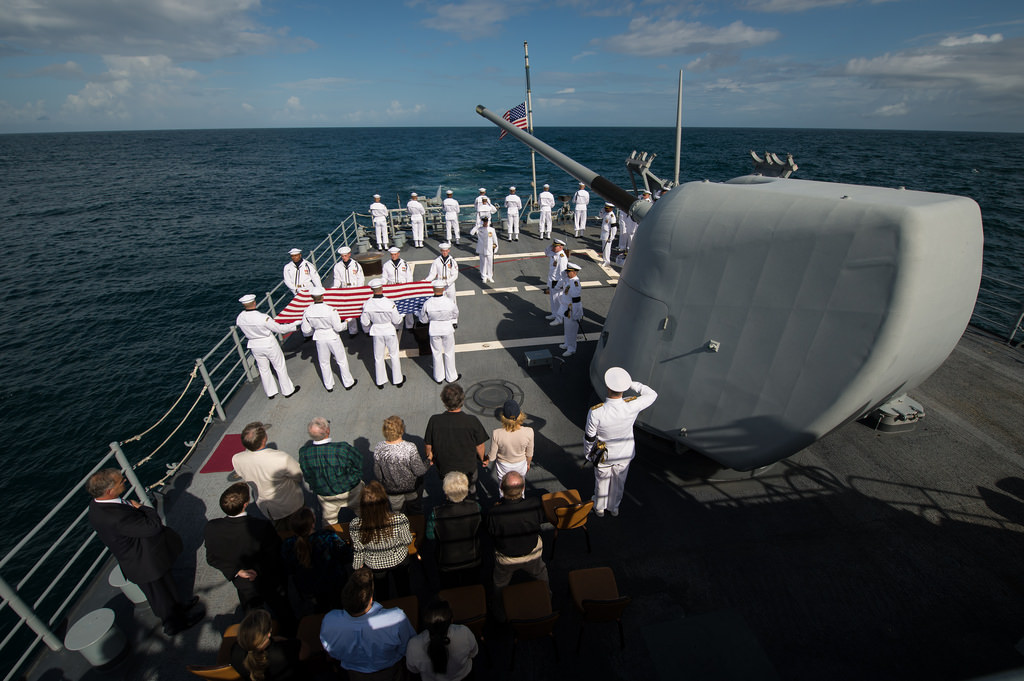 You don't need to be in the Navy to get a sea burial. Nor do you need to be a high-ranking bureaucrat or a millionaire.
Sea burial is for everyone. In fact, it's considered easier than traditional land burial. It's a lower-cost alternative to a traditional funeral and is equally meaningful.
Many countries and cultures around the world already follow or have followed burial at sea to say goodbye to their loved ones.
The process is completely legal, as long as you follow a few pointers:
Obtain the MPRSA general permit
The most important pointer for sea burial is obtaining the Marine Protection, Research and Sanctuaries Act (MPRSA) general permit, which gives you the permission to bury human remains at sea.
This permit is required to bury human remains into ocean waters. The good part is you don't need to apply for a permit before the burial. You can carry out the burial at sea and then apply for the permit within 30 days of the ceremony.
Follow proper steps to bury non-cremated remains
If you're burying non-cremated remains, the first step is to get a casket. The best option is to use a casket made of biodegradable materials.
The Environmental Protection Agency (EPA) has implemented a few regulations for burial at sea.
These indicate that:
All plastic materials must be removed from the casket.
A minimum of twenty holes (5 cm each) must be drilled into the casket to facilitate rapid flooding and venting of air.
Additional weight like sand or concrete (but not lead) must be added to the casket to achieve a total weight of at least 300 pounds to aid rapid sinking.
The casket should be banded with at least six durable stainless steel chains or natural fiber ropes to ensure the permanent sinking of the casket.
If no casket is used, the EPA advises you to wrap a natural fiber shroud around the body. Additional weights must also be added for rapid sinking.
All human remains must be released at least three miles away from any U.S. shore.
Things not allowed under the MPRSA general permit
The following three activities are not allowed under the MPRSA general permit for burial at sea:
Placement of human remains in ocean waters within three nautical miles from shore.
Placement of non-human remains
Placement of materials that are not easily decomposable in the marine environment like plastic or metal.
If your situation demands any of the following three activities, you'll need an MPRSA special permit.