The Functional Benefits of Custom Woodwork in Homes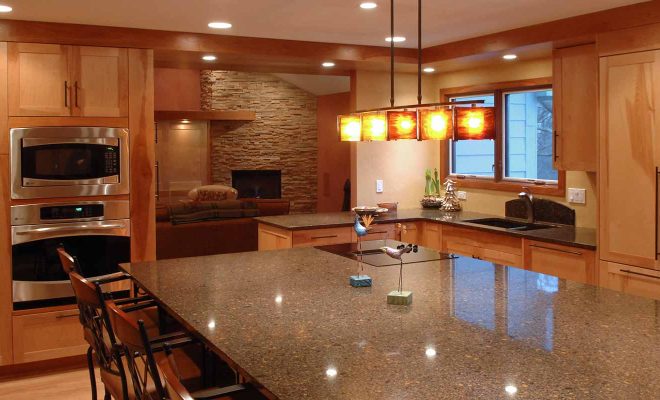 When we talk about custom woodwork, our minds often wander to the rich textures and intricate designs that speak volumes about a homeowner's taste. In places where craftsmanship is at its finest, such as in Shrewsbury joinery, every creation is a testament to skill and tradition. However, the benefits of custom woodwork in homes aren't just about adding a touch of elegance; they're about melding style with increased functionality, creating spaces that are as practical as they are pleasing to the eye.
This personalised approach to home improvement means that every creation is uniquely suited to your home's specific needs, eliminating the common issues of wasted space or ill-fitting furniture. With custom woodwork, every corner, nook, and cranny of your home can be optimally utilised, marrying form and function in a harmonious blend.
Built to Last: Embracing the Durability of Custom Creations
Custom woodwork isn't just a choice; it's an investment in the future. The use of premium materials, combined with the skill and precision of expert hands, results in pieces that stand the test of time. Unlike mass-produced items, custom wooden installations and furniture are robust, capable of withstanding daily use while retaining their lustre and strength.
Additionally, there's an element of timeless appeal associated with custom woodwork. While trends may come and go, the classic elegance of well-crafted wood remains a constant, a perennial addition to your home that doesn't succumb to the wear and tear of changing times.
Tailored to You: The Personal Touch in Woodwork
The beauty of custom woodwork lies in its ability to cater to the very specific, individualised needs of your household. Whether it's a bookcase that fits exactly into an alcove or a dining table of a particular height, these custom creations ensure that your functional needs are met without compromising on style.
Beyond mere specifications, there's an emotional aspect to custom woodwork. These pieces, created specifically for you, tell your story and reflect your journey, becoming integral parts of not just your home, but your life's narrative.
A Nod to Practical Elegance: Why Custom Woodwork Triumphs
Choosing custom woodwork is a nod to practical elegance, a recognition that the spaces we inhabit should be as functional as they are beautiful. It's about acknowledging that every family, every individual, has unique needs, and our living spaces should be a reflection of that diversity and individuality.
So, as you ponder your next home improvement project, remember that custom woodwork isn't just an aesthetic choice. It's a decision to embrace functionality, durability, and personalisation, to ensure that your home is not just a place you live in, but a space that truly embodies who you are.