Thulium Laser: A Cutting-Edge Solution for Efficient Kidney Stone Treatment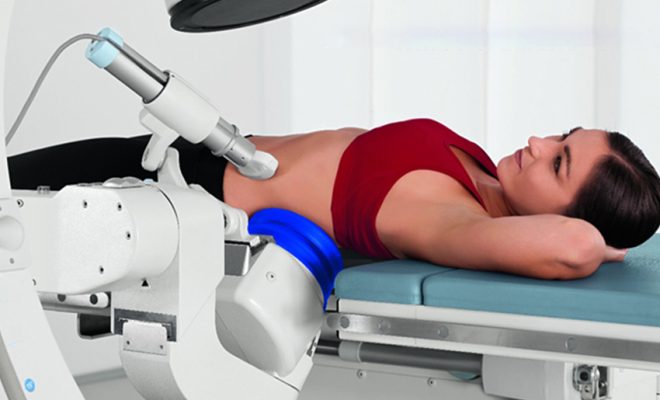 Kidney stones are a painful and common condition that affect millions of people every year. The traditional treatment for kidney stones has been surgery, which can be invasive and cause discomfort to patients. However, with advances in technology, a new solution has emerged: the thulium laser. This innovative laser technology has revolutionized the way kidney stones are treated, offering a cutting-edge approach that is efficient, safe, and minimally-invasive.
 The thulium laser uses a special type of light that is highly effective at breaking down kidney stones. This allows for easier removal of the stones from the body, reducing discomfort and recovery time for patients. In addition to its effectiveness, the thulium laser also has a number of other advantages over traditional treatments, such as reduced risk of complications and a faster return to normal activities.
Bye-bye kidney stones, hello relief!
Are you tired of the excruciating pain caused by kidney stones? Say goodbye to those pesky stones and hello to relief with the Thulium Laser. This cutting-edge solution offers an efficient and effective way to treat kidney stones, without the need for invasive surgery or extended recovery time. The Thulium Laser uses advanced technology to target and disintegrate kidney stones into small particles, making it easier for them to be naturally passed through the urinary tract.
Laser precision for stone surgery.
 When it comes to kidney stone treatment, efficiency and precision are paramount. Fortunately, the thulium laser provides both in spades. With its advanced technology, this laser offers an unparalleled level of accuracy, allowing surgeons to target stones with laser precision. This means less damage to surrounding tissue, faster recovery times, and fewer complications overall. Whether you're a surgeon looking to improve your practice or a patient seeking the best possible treatment for kidney stones, the thulium laser is a cutting-edge solution that delivers exceptional results. So why settle for anything less? Trust thulium laser technology for your next stone surgery, and experience the difference for yourself.
Thulium laser: Powering pain-free urology.
Thulium laser is a groundbreaking technology that has emerged as a game-changer in the field of urology. With its exceptional precision and powerful energy, it has revolutionized the way kidney stones are treated. The thulium laser utilizes cutting-edge technology that can dissolve kidney stones with ease, leaving no trace of pain, discomfort, or scarring. This innovative technology is the perfect solution for those who dread the thought of invasive surgeries that involve long recovery times, painful incisions, and prolonged hospital stays.
The Thulium laser is the new kid on the block when it comes to kidney stone treatment. It's fast, efficient, and minimally invasive, which means less pain and a faster recovery time. With this cutting-edge technology, patients can say goodbye to the days of painful and prolonged stone removal procedures.