Six Exciting Ideas That Will Totally Transform Your Home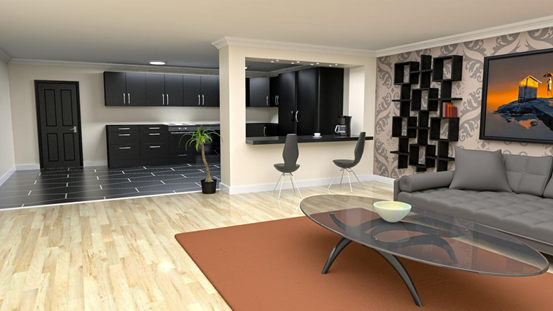 Are you getting bored with how your place looks? Would you like to try different schemes to transform your home into a cozy place where you can relax and de-stress? There are many ideas that you can think of to make your house look more homey and comfortable. Here are a couple of ideas that you might want to consider.
Clean each room thoroughly
Before you start buying new stuff for your home, pause for a few moments, and look around. If you happen to hold on to many things, it can make your space look cramped and uncomfortable in the long run. The good thing is that you can still transform your home into a beautiful and organized haven by decluttering. Now is the best time to say goodbye to all of your old stuff like clothes, shoes, appliances, and furniture. Companies like Evergreen Junk Removal in Seattle can help you with your dilemma by cleaning up your space and removing all the things that are no longer useful.
Rearrange your books and magazines
If reading is one of your favorite pastimes, you should take the time to organize all of your materials to make your home look well organized. Neatly arrange your books in your living room shelves or study den for easy access instead of putting them inside large boxes. If you need to downsize your collection, look into donating them to those who may have the same interest.
Add some plants inside your home
The idea of adding a few indoor plants is a great thing to do to make your home look more inviting and relaxing. If you happen to work from home, the scent of some plants can help you focus on your job. Hanging plants can promote tranquility inside the bedroom. Just make sure that they get an adequate amount of water and sunlight to keep them thriving indoors. Meanwhile, if you do not have much of a green thumb, you can opt for low maintenance plants such as succulents, which happen to be a popular choice for many homeowners.
Rearrange your furniture and accessorize
There is no need to buy a new couch, chairs, and tables to make your home look different. You can rearrange your furniture and add a couple of decorative pieces to give your home a whole new refreshing look. Create and frame a collage or choose a unique artwork and use it as a focal point inside your living room.
Do something about your walls
Try to change the ambiance of your home by doing something special to your walls. You can either repaint them with your favorite colors or add a layer of 3D wallpaper to make your space look more sophisticated. If you want to bring out your creative side, you can use an old newspaper or glossy magazine covers as your wallpaper for a change.
Lastly, pay attention to your garden by growing colorful plants. Greens and flowers can do wonders for improving your home's overall appearance.
Image:https://pixabay.com/illustrations/architecture-interior-room-modern-2804069/